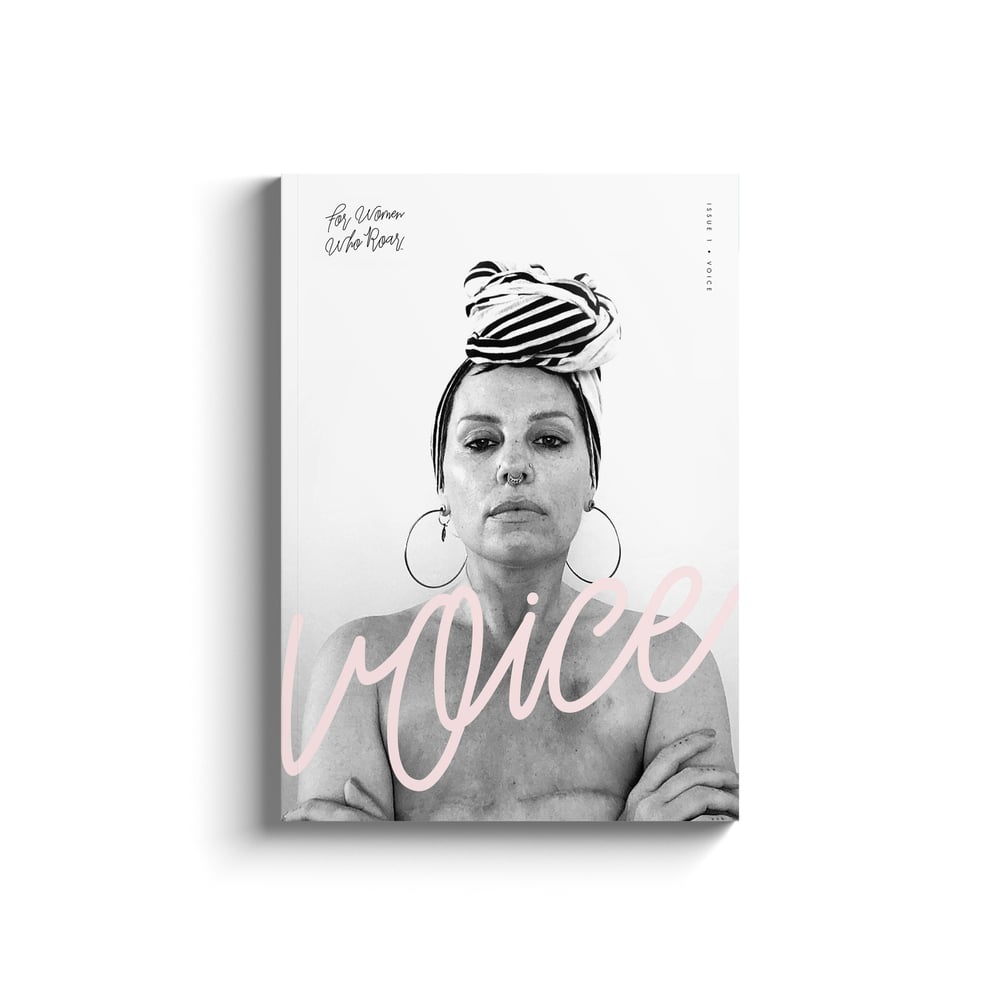 Our inaugural issue is now available in a larger 8x10 format! This issue on voice features inspiring art, poetry, stories, interviews, and photography of women who roar! More than ever, women long to speak their truth in a society that has silenced them—this issue is about giving the mic to those who long to share their truth.
108 pages packed with 3 inspiring interviews, empowering photo essays and artwork, as well as nonfiction, and poetry by women around the world!
Every purchase supports the movement, thank you for roaring with us!
Please note each order is printed on demand, so it can take up to 2 weeks to receive your order. Thank you for your support.